Help Support Students Studying Health Care
Donate a Photo and Make a Difference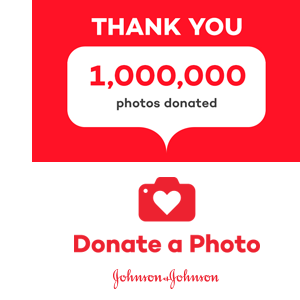 Using a smartphone or tablet, go to the app store, and download the Donate a Photo app (it's free).
Create an account.
Upload a photo. (You can use one from your own gallery or take one with the app. You can donate one photo, once a day. Each photo helps support scholarships for health care students.)

You can donate a photo each day. Tell your friends, family, and colleagues to join in. Anyone can donate a photo to support this cause.
Don't forget to share your photo on Facebook, Instagram, and Twitter. (Be sure to use #Rutgers250, #JNJ, @DonateaPhoto.)
View the Donate a Photo gallery
Download the free Donate a Photo app!
How It Works
For every photo donated, Johnson & Johnson will give $1 to Rutgers. That $1 helps support need-based scholarships for students in health care-related fields at Rutgers University. With that support, these promising students will be given the lift they need to achieve their dreams and provide better health care both locally and globally. For every 1,000 photos donated, a Rutgers student in a health care field will be awarded a $1,000 scholarship.
About the Cause
Rutgers, The State University of New Jersey, prides itself on being one of only nine colleges established prior to the American Revolution. In its many years as a public educational institution, it has stayed true to its core values of teaching, research, and service. That's why, to celebrate its 250th anniversary, Rutgers has initiated a yearlong commemoration—part of which seeks to support students in health care-related fields. The aim is to ensure that the university's top health care students aren't prevented from completing their education due to economic disadvantage. Your support helps these driven and deserving young minds create a better future for themselves and the community as a whole.